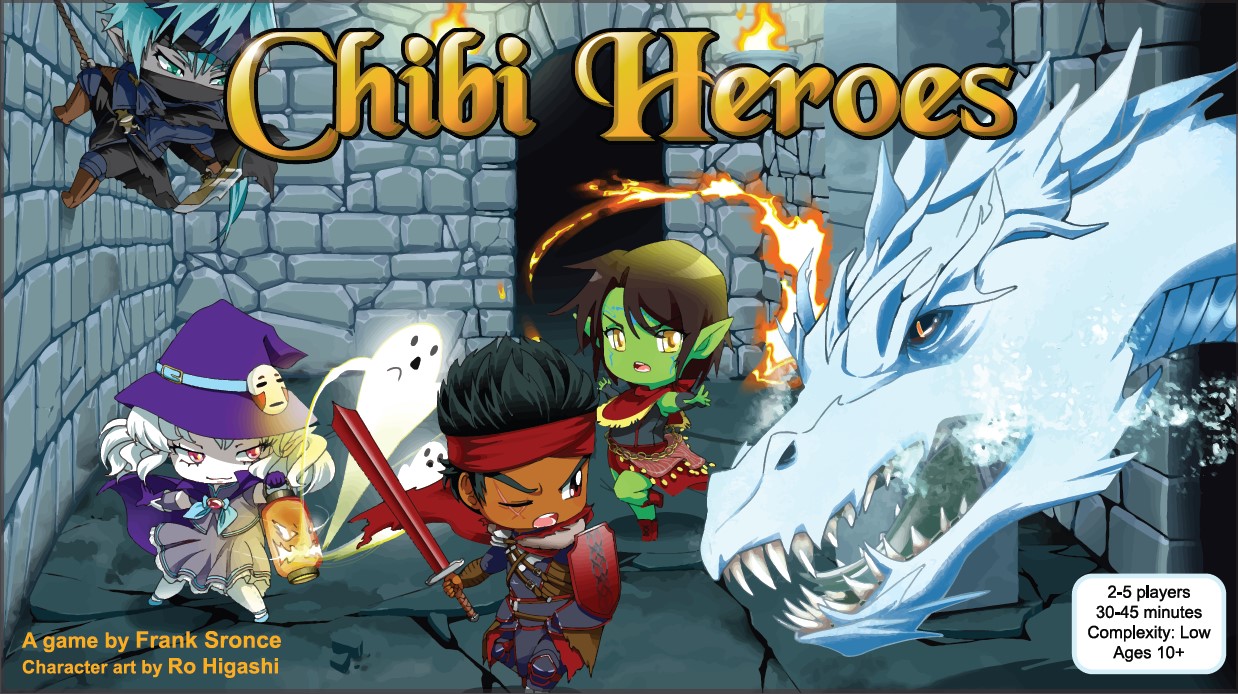 Latest Updates
The game is finally up on Amazon.com and can be purchased right NOW! Just go to https://www.amazon.com/Generic-Chibi-Heroes/dp/B09VYLGVTL to get your own copy. Be sure to leave a review!
If you live in the Seattle area, you can ping me at fsronce@gmail.com to buy a copy directly from me. I'll even throw in a Chibi Heroes pin!
---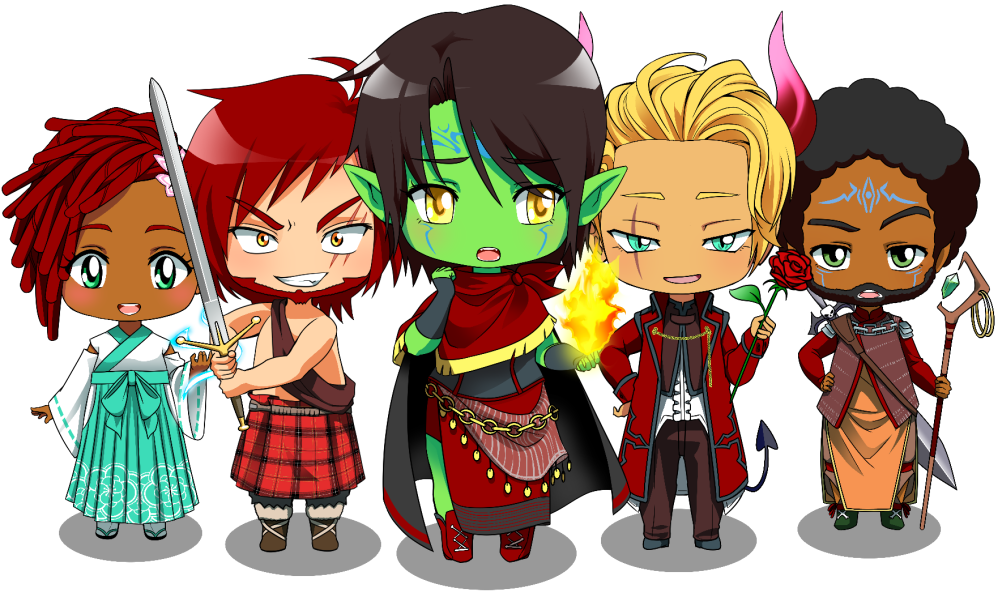 Chibi Heroes is a new board game by Frank Sronce, featuring character art by Rosaline Higashi!
Chibi Heroes is a kid-friendly worker-placement game where you compete to build up your guild of adventurers into the mightiest in the land.
You can read Tifa's review on Tabletop-Test.com!
2-5 players
30-45 minutes
Ages 10+
The game includes 42 different heroes, magical steeds, and a lot more!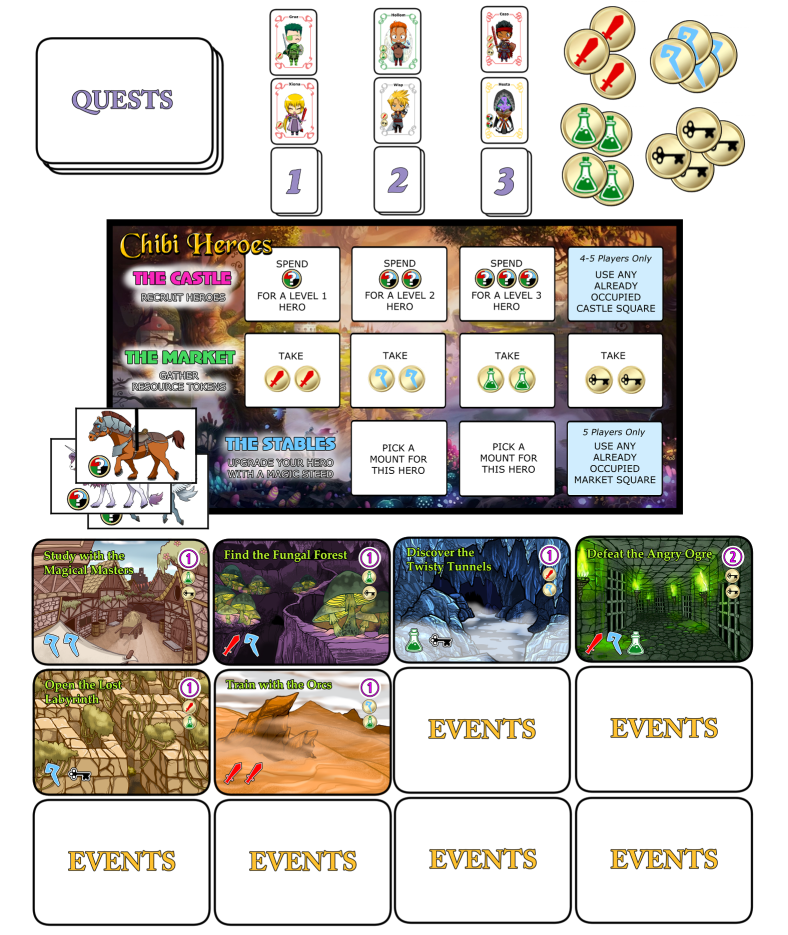 Features of the Game
Chibi Heroes is easy to learn but has enough depth for even experienced gamers.
The game is designed to be kid-friendly, with adorable artwork and simple, clear rules. Event cards, for example, always benefit every player but benefit the player who triggered them at least twice as much. This little tweak helps keep younger players from getting frustrated when other players trigger events.
Each player starts with two randomly determined heroes in their guild but will gain more over the course of play, so the rounds start off quick and simple but get bigger and bigger as the guilds grow.
Over the course of 6 rounds (representing 6 months of adventuring), you'll send every hero in your guild on 4 different types of missions:
Recruiting new guild-members
Collecting resources
Acquiring magical steeds
Completing Quests
With 42 different heroes, 59 Quests and 15 Events, every game is different!
On the first round there will be 7 different Quests available, with the number growing by 1 each round. On the 6th and last round, there will be 12 Quests for the guilds to fight over! Each Quest that you complete makes your guild more famous and makes recruiting new members easier.
As a Worker Placement game, you'll be competing with other players for important board locations and the most valuable Quests. There are two special locations added only in 4 and 5 player games to keep things moving smoothly.
At the end of the 6th round, the player whose guild has collected the most Fame wins the game!
Chibi Heroes Reviews
Emerald City Comic Con: Gaming in Review
by Tifa Robles
"Chibi Heroes was definitely my favorite find of the weekend. This adorable game, by the designer of ManaSurge, is a fairly quick Worker Placement game where you build up a team of cute chibi adventurers. The characters are absolutely precious and full of diverse representation. It was easy to pick up and every turn felt interesting. Players send heroes to gain resources, complete quests, recruit more heroes, or pick up a horse to ride (which provides a wild card resource every turn)..."